We excel in Digital Transformation
We accelerate businesses with intelligence and technology, materializing our clients' strategies into high-impact digital solutions to solve their challenges.

Leader in Brazil
for Digital Transformation and Salesforce by ISG Provider Lens™
Época Negócios 2023
5rd place in Technology
2st place in Innovation (sector)
2rd place in People (sector)








We accelerate over 150 companies, 700 projects across 12 countries worldwide. Now!
Testimonials
Check out what our clients say about us.
During the time I worked at Itaú, BRQ helped us in several important moments, from the industrialization of the development cycle (through the management of branch channels) to the Digital Service agenda. I ́d like to highlight the evolution of Itaú's Virtual Assistant, a chatbot solution with Artificial Intelligence, one of the main tools for digitizing the bank's servisse. These were moments of great partnership, always having technically strong teams and a competent layer of management. It was great to have BRQ.

Mario Kai

ex-Itaú, current Director at QuintoAndar
At BRQ, we did not find a factory. We found a construction partner, with people who provoke, who help to build and who are proud of the results. It was a right choice, our partnership has worked and we intend to continue that way for a long time. BRQ professionals feel like GPA professionals and vice versa.

Francisco Marinho

Technology Manager at GPA
Through partnership, close relationships and knowledge sharing, BRQ has supported us to overcoming our challenges. They support us defining the solution, add expertise to the topics and help with execution.

Renato Vazamim

IT Director at B3
BRQ takes great care of people, they are all always open and willing to share and contribute to the excellence of our work!

Juliana Dias Gonçalves

Director at B3
Our success is attributed to the dedication and expertise of our team of over 3,000 employees
Our specialists are diverse, proactive, dedicated and multidisciplinary. Join our team and experience the BRQ Way.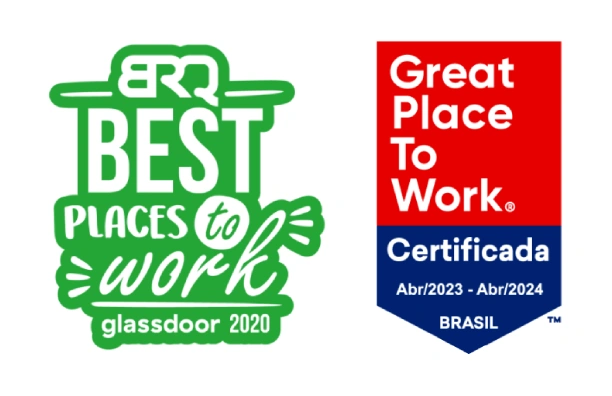 Insights that inspire the future
Accelerate your business today