Bring your
passion
expertise
creativity

to our team
Challenge the ordinary. Unleash your potential.
BRQ Way: our commitment to empowering our talented team
When a professional joins us, they become a BRQ Fera—a term in Brazil for someone exceptional at their work. Known as "feras," our employees embody our core values and drive results. Their growth is guided by the BRQ Way, which has 4 main focuses throughout their career journey.
Career and Development
We amplify your career with the right tools, from meetups and training to mentorship programs and certification incentives. Our gamified learning approach and various development programs will boost your skills.
Weekly meetups and training sessions
Technology certification incentive program
4 career development tracks
Mentorship Program
LevelUp (Gamified Learning Platform)
GoFluent (Language Learning Platform)
Partnership with educational platforms such as Dio and Alura
Caring
We value health and well-being, offering psychological support, telemedicine, tele-nutrition, diverse partnerships, and a flexible work environment. All to enable you to work and live to the fullest.
Telemedicine
Psychological support and social assistance
Anywhere Office
Telenutrition
Gympass
Agreements and partnerships
Multi Benefits Card: Culture, Education, Home Office, and Mobility
Organizational Pulse
People First: 1:1 Conversations with the People Team whenever needed
Communication and Celebration
At BRQ, we believe in recognizing every effort. We celebrate with profit sharing, events, happy hours, and treats on your birthday because you deserve it all!
Profit Sharing
Commemorative Actions, like Family Day, Fera's Day (yes, we have an exclusive action to celebrate BRQ professionals), and more
iFood Voucher on your Birthday
Personalized outfit for your baby
Corporate Social Network and Juntos com a Liderança program
FeraGPT – Generative AI Chat for your Fera journey
ESG
We aim to positively impact society and further expand our ESG (Environmental, Social, and Governance) commitment to accelerate sustainable growth and enhance people's lives.
Diversity, Inclusion & Sustainability Program
Minority Group Committee
Entry Point: Internship and Trainee Training Program
Green IT
Official sponsor of social projects through Incentiv
Official sponsor of the Child Institute
Commitment to the Ethical Work Movement BRASSCOM
Lean and Agile Mindset
Find all our open positions directly on LinkedIn
Diversity, inclusion, and freedom 🏳️‍🌈
The BRQ Way promotes an environment of authenticity for everyone. The Diversity and Inclusion Program aims to foster a welcoming and inclusive culture, promoting positive relationships.
The Roar Employee Resource Groups (ERGs) are the voices of our #Feras. They promote discussing increased diversity and taking action in the company.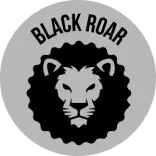 ERG for Black Employees
ERG for Women
ERG for the LGBTQIA+ Community
At BRQ since 2011, I've been part of various projects and teams, always finding a welcoming environment that makes me feel at home. The company takes care to drive and motivate professionals with a focus on well-being and career development. This has been essential for my personal and professional growth. I feel proud and grateful for my journey here and hope it continues for many years to come.

Felipe Lessa

Senior Project Coordinator
It's been a year since I became a #BRQ fera, and I'm very happy. I feel motivated to learn every day to deliver better results. I take advantage of the learning paths and training courses offered here, as I believe this knowledge will develop me to work in the management field, which is my future goal, and I believe BRQ will assist me on this journey.

Marcio José Marinho

Senior Support Analyst
BRQ gave me the essential opportunity for every professional starting their career, the entry into the job market. We have support and continuous development platforms that will help me achieve what I have planned for my career. I feel immensely grateful for the opportunity and happy to be part of one of the largest technology companies in Brazil.

Matheus Ramos

Junior Marketing Analyst
You choose the direction you want to take in your career
Leadership
Be mentored and become a leader capable of developing new talents.
International
Here, you have the opportunity to work on projects for BRQ North America.
Technique
Knowledge is never too much! Become an expert with high technical proficiency.
Entrepreneurship
Do you have an idea that could become a business? The Innovation Hub invests in solutions from experts at BRQ.
Start your career at Entry Point
In our Training Program, participants embark on a mentoring journey, technical learning trail, development of behavioral skills and feedback.
In addition to a lot of learning, candidates have the opportunity to leverage their career in challenging projects with a lot of technological innovation. All this for free!